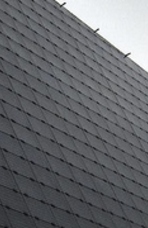 Symbolic of an era of new energy, the solar industry presents a bright and clean image to the world. But the view from solar-panel factories is sometimes a little different.

Protests last month exposed pollution problems at a manufacturing site in Zhejiang province which, according to industry insiders, are just the tip of the iceberg. After large numbers of dead fish were found in the river at Hongxiao village in the Zhejiang city of Haining, hundreds of villagers turned on the only local solar-panel manufacturer, Zhejiang Jinko. The scandal saw the factory close for a brief spell for remedial action, but it has since reopened.

Zhejiang Jinko is owned by Jinko Solar Holdings, which successfully floated on the New York Stock Exchange in May last year. The share price at the time of listing was US$11. After peaking at US$35, and against the backdrop of the US debt crisis, it has since fallen back down. In the five trading days after the September 15 protests in Hongxiao, the share price slumped from US$10 to less than US$6.

Founded in Shangrao in the southern Chinese province of Jiangxi, Jinko Solar is regarded as a star of the clean-energy industry. Four months ago it was named a "CleanTech Driver 2011" by Germany's Deutsches CleanTech Institut. But its environmental performance is less worthy of praise: local-authority tests carried out on river water near the Haining facility found fluoride levels 10 times above permitted standards.

This incident is no anomaly. Energy use and pollution at polysilicon refineries further up the industrial chain are even more extreme, while the large amounts of hydrofluoric acid used at solar-panel manufacturers result in large quantities of fluoride waste. Industry insiders say that rivers near solar-panel factories frequently show fluoride levels at least 10 times above mandated levels, sometimes as much as 100 times or more.

The township of Yuanhua lies 20 kilometres from Haining city, and is home to many solar companies. But Zhejiang Jinko is the only solar-panel manufacturer; the rest are in the solar water heater business.

After a heavy downpour on August 24, large numbers of dead fish were found in the Mujiaqiao River. This is the nearest waterway to the Zhejiang Jinko facility, and although it is less than 10-metres wide, it is part of a network of many other rivers and lakes.

One local told New Century News that, in June, fishermen in a nearby village also found dead fish in their river, which draws its water from the Mujiaqiao: "Thousands of kilograms of fish had died off as early as June 14, but no one seemed to care. The environmental protection bureau came several times, but nothing happened. They didn't say anything about breaches of standards when the fish had just died, but now they're saying it's 10 times too high."

The Haining environmental protection bureau knew as early as April that Zhejiang Jinko wasn't making adequate provisions to isolate waste from rainwater, meaning some waste-water was entering rainwater sewers. An investigation was launched in May, but problems continued.

On the evening of September 15, and after a number of exchanges between Zhejiang Jinko and the local government failed to produce a result, over 500 protesters gathered in front of the factory gates to demand an explanation for the pollution. Two days later, large numbers of villagers were still protesting.

According to Haining Public Security Bureau, several hundred members of the public demonstrated about environmental pollution in front of Zhejiang Jinko on the evenings of September 15, 16 and 17, with some throwing bricks and stones at police and security guards and overturning eight private vehicles and four police cars. At least 20 people were detained on criminal or administrative charges.

One Hongxiao villager said that the locals hadn't done anything extreme – it was outsiders in the crowd who had thrown stones and set off firecrackers, leading to the confrontation. He added that the police hadn't caught the troublemakers, but instead seized three of the village leaders who had not been out to cause trouble, but simply to seek an explanation.
On September 8, a villager surnamed Sun, writing online, claimed that health checks carried out at the end of August had found six cases of leukaemia and 31 cases of cancer among the 3,300 villagers. The Haining Health Bureau rejected these figures, saying that in the three years from 2009, only eight, four and two villagers had suffered malignant tumours respectively. Sun has been detained by local public security.

Villagers interviewed by New Century News said they believed Sun's figures were indeed too high, but that the health bureau's records were also inaccurate. One local said that, while some people just have low white blood-cell counts, he knows more than 20 people with cancer. "Three people died last year just in our section six [a village sub-unit], there's an old couple in section 14 getting chemotherapy. Is it the factory's fault? We don't know, but these people have cancer. We're worried that over time this will become another cancer village."

Hongxiao's pollution problems are now well known in the wider area. One villager said that when they go to the township to sell vegetables, they don't tell people where they're from. The locals here used to use well water, but now they don't dare to drink it, or to eat local rice. One villager said that many students at Yuanhua Central Elementary School, very near to Zhejiang Jinko, want to change schools. "Everyone's just really worried."

On September 19, Jinko Solar held a press conference in Haining to apologise for the "clash with reporters" and "improper handling of waste". Board secretary Jing Zhaohui said that, on September 16, improper behaviour of security staff and poor communication led to cameras belonging to Zhejiang TV reporters getting damaged.

Jing also said that Jinko's chief executive had visited the TV station to apologise, and that those involved had been reported to the authorities, while the employees responsible had been fired. He added that preliminary investigations had found the pollution may have been due to improper storage of solid fluoride waste, which allowed fluorides to be carried by rainwater into the river.

However, Jing stressed that this was only a hypothesis, and that there was still no hard evidence to show a direct link between that improper storage of solid fluoride waste and the dead fish, and that an investigation by the environmental authorities was necessary. The company's apology was, then, for the clash with reporters and improper storage, and not for the pollution.

Investigations by Haining environmental-protection officials did indeed find a connection: "Jinko Solar's handling of solid waste from the production of polysilicon wafers was inadequate, and after heavy rainfall, some waste entered the river, resulting in fish dying due to excess fluoride levels."

Speaking on the cause of the pollution, Jing Zhaohui said that, on August 20, Jinko had received a letter from the firm contracted to dispose of its solid fluoride waste, terminating their agreement. Previously, the waste had been picked up every three or four days – but now it was not collected at all. When the warehouse became full, the waste had to be placed outside. Although measures were taken to waterproof the stack, the downpour on August 24 meant some waste was carried into the river through rainwater drains.

Solid fluoride waste is produced during "flocking", a technique used during the manufacture of solar panels to make them more efficient. The silicon wafers are dipped in hydrofluoric acid to roughen their surface and reduce reflection of sunlight, thus enhancing performance. The acid is usually then converted to a solid and treated by a specialist waste-handling company.

The obvious question is: when Zhejiang Jinko realised it was unable to dispose of its waste, why did it continue production? Jing Zhaohui said the company initially thought it would be able to quickly find a new waste contractor – but that it took until August 26, and the problem happened on August 24.

New Century News learned that the company produces seven to 10 tonnes of solid waste each day. This used to be taken away by a company based in the city of Hangzhou. But after the chromium pollution scandal in Yunnan this summer, the Ministry of Environmental Protection tightened requirements for solid waste disposal firms, and Zhejiang Jinko's contractor ended the partnership.

On September 17, production at Jinko Solar was stopped to allow environmental-protection equipment to be upgraded. "If we'd known this would happen, we wouldn't have kept producing at the time," said Jing.

Asked why the factory is located in a residential area, rather than an industrial zone, Jing said that solar energy is a low-polluting sector – as long as environmental-protection equipment can keep up with manufacturing levels. But he revealed that, after this incident, there is no chance that production at the existing site will grow. Instead, the company plans to expand into Jianshan Industrial Zone, also in Haining. Consideration will also be given to moving the existing plant there.

Last month, the company said it was enlarging storage for solid waste, redirecting rainwater pipes so that rainwater would also be treated as wastewater and working with the environmental authorities to block off river flow and treat the water and sediment. And in early October, its remedial actions were approved by a committee established by the Haining government, local environment officials and village representatives, according to recent reports.

But at least some of the villagers will not be satisfied until the factory goes altogether. "None of us believe them," said one.

Yu Dawei is a reporter at Caixin's New Century News, where this article was first published.

Homepage image by ollipitkanen