Slideshow: thirsty Beijing
Per capita drinking water resources in the Chinese capital have sunk to 4% of the global average. In a series of images, photographer Olli Geibel documents the city's predicament.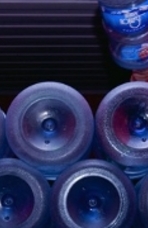 Now more than ever…
chinadialogue is at the heart of the battle for truth on climate change and its challenges at this critical time.
Our readers are valued by us and now, for the first time, we are asking for your support to help maintain the rigorous, honest reporting and analysis on climate change that you value in a 'post-truth' era.
Support chinadialogue