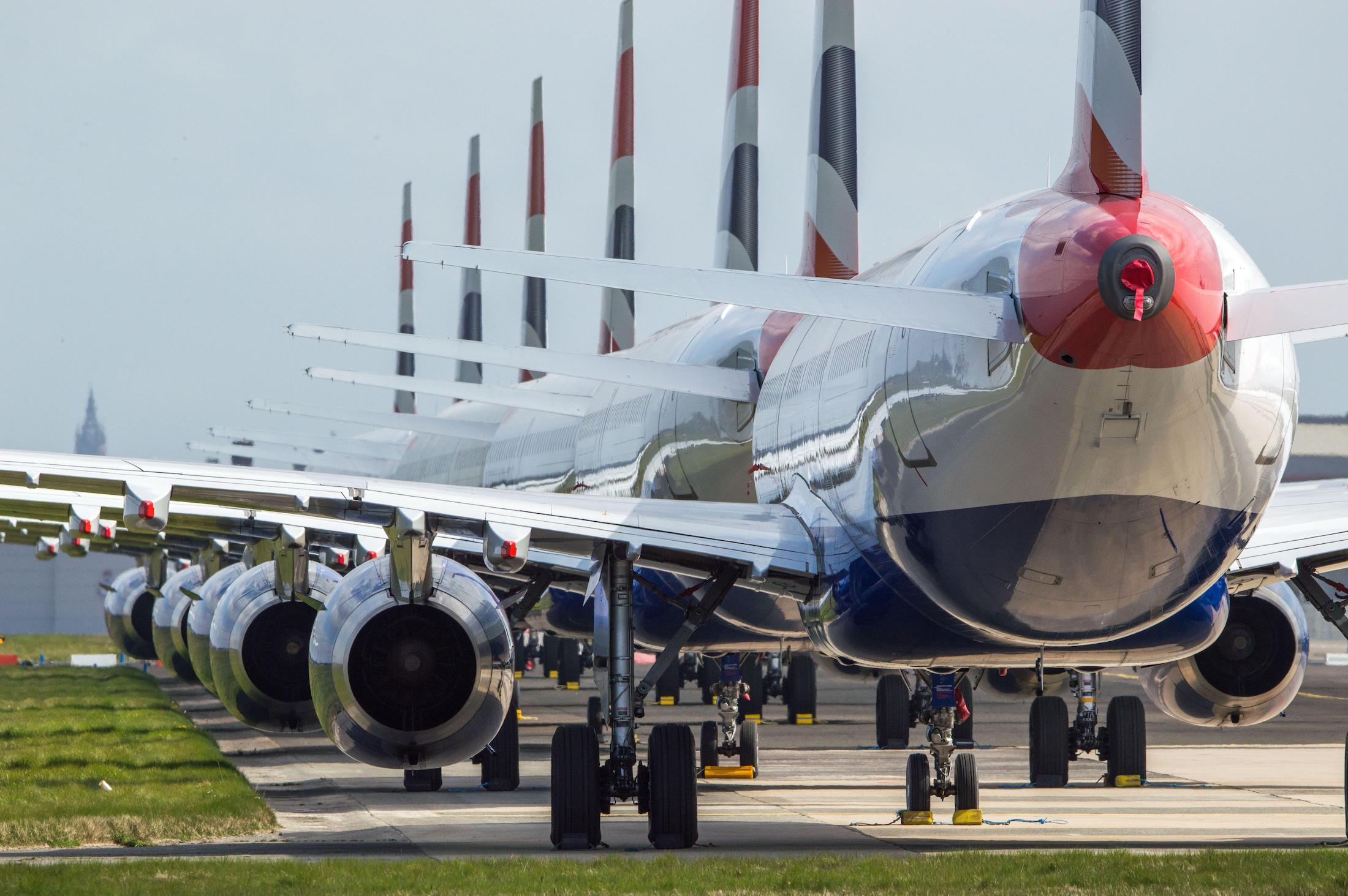 Aviation is one of the earliest and most visible economic losers of restrictions introduced to stop the spread of Covid-19, with 95% of passenger flights grounded. The industry says it is facing over US$250 billion in losses this year.

Recent weeks have seen regular cries for help from individual airlines and the sector more broadly, closely followed by condemnation from environmental and social justice campaigners, suspicious that the aviation industry is using the crisis to further delay action on climate change.

Several prominent organisations have called on governments to ensure that any support given to airlines has environmental conditions attached. These include the US-based Environmental Defence Fund (EDF), Brussels-based Transport & Environment, UK-based Institute for Public Policy Research and global campaign group Greenpeace.

A petition organised by campaign groups Possible and Stay Grounded also calls for any airline bailout using public money to put workers and the climate first. It gained over 55,000 signatures within a couple of days of launching.

Campaigners want levies to be imposed to disincentivise frequent flying and for the industry to pay fair taxes. Currently, aviation fuel is exempt from excise duty in the UK, and many countries also exempt tickets from value-added tax.

No support without conditions

There are few signs that governments are listening. In the US, a $2 trillion bailout package agreed by Congress in March gave airlines some $58 billion in loans and grants. Clauses proposed by Democrats but omitted would have required airlines receiving financial aid to offset all emissions from domestic flights by 2025, and to support the commercialisation of sustainable aviation fuels.

Elizabeth Gore, EDF senior vice president, said that the government was repeating the mistakes that had led to the worsening of the coronavirus pandemic. "It's time our leaders followed facts, listened to scientists, and took action on the dangers that confront our economy and society," she said.

Such calls for environmental conditions on aviation support packages fall within a broader attempt to ensure that global stimulus plans are aligned with the transition needed to achieve the goals in the Paris Agreement. The aviation sector is responsible for 2% of global carbon emissions and has long been seen as a laggard on emissions reductions.

Increasing passenger numbers means its emissions are expected to grow by 300% by 2050, compared with 2005, according to UN body the International Civil Aviation Organization (ICAO).



Under the Carbon Offsetting and Reduction Scheme for International Aviation (CORSIA), airlines have committed to ensure that all growth in international flights post-2020 is carbon neutral by buying offsets. CORSIA is due to come into force in January 2021, but will be voluntary for the first six years, meaning that only flights between countries that have opted to participate in the scheme will need to be offset.

The scheme has been widely derided by campaigners as far too weak. ICAO has forecast that airlines will spend $5-24 billion a year on carbon credits globally by 2035, representing 0.5-1.4% of total revenues.

Offsets will be bought under several programmes including the UN Clean Development Mechanism, which has been found to be unreliable, with some 75% unlikely to deliver the reductions claimed, according to a report published by UK thinktank the Green Alliance, which claims that CORSIA will not deliver a reduction in net emissions between 2020 and 2035.
Aviation is the economic sector most misaligned with the Paris Climate Agreement
Furthermore, aviation is the economic sector most misaligned with the Paris Agreement, scoring even below oil and gas in an assessment published by the investor-led Transition Pathway Initiative, in February.

"Any money to airlines should be allocated with very clear measurable targets to ensure that companies receiving it will be moving robustly towards alignment with the Paris Agreement," says Nick Robins, professor of sustainable finance at the Grantham Research Institute, London School of Economics.

Daniel Rutherford, programme director for marine and aviation at the International Council on Clean Transportation, says: "I'd be concerned about state aid explicitly aimed at returning the aviation industry back to business as usual, given that the level of traffic growth seen over the past decade cannot really be rectified with the airlines' own climate goals."

For example, the industry's own data shows that since 2013, global air traffic has grown six times faster than fuel efficiency has improved, he says.

Protecting aviation and the climate

But the aviation industry says it is facing its "deepest crisis ever", estimating revenue losses of 44% compared with 2019, even if travel restrictions last only three months. Without financial relief, most airlines will go bust, according to the International Aviation Transport Association (IATA).

The industry employs 2.7 million people and supports a further 65 million livelihoods in its supply chain, IATA says, adding that restarting the global economy will be extremely difficult without aviation.

IATA has been vigorously lobbying for government assistance in the form of direct financial support, loans, loan guarantees and support for the corporate bond market by government and central banks. It also wants tax relief, airport fees to be waived, and the ability to refund passengers with vouchers instead of cash.

It is also lobbying ICAO to change the baseline year of the CORSIA scheme. Currently, this is 2019/20, but because flights have been reduced, any growth will mean that the airline industry will have to buy more offsets than it would have done without the pandemic.

Some governments have already agreed support packages, including Singapore, China, Australia, Brazil, New Zealand, Sweden, Denmark, Norway and Finland. Air traffic management organisation Eurocontrol has agreed to defer to 2021 some €1.1 billion in payments for navigation services until May this year.



The UK government has so far resisted pressure from airlines, with chancellor Rishi Sunak telling them that individual support would only be considered once all other options had been exhausted, including raising money from shareholders, investors and banks. EasyJet is to borrow $500 million from commercial creditors, and has now secured a $730 million government loan.

The EU meanwhile has come the closest to committing to aligning stimulus deals to its green new deal. A joint statement of the bloc's 27 leaders in March stated: "We should start to prepare the measures necessary to get back to a normal functioning of our societies and economies and to sustainable growth, integrating the green transition and the digital transformation."

In terms of specific support to airlines, the EU is allowing member states to decide whether limited state aid support can be provided. However, Andrew Murphy, aviation manager at Transport & Environment, notes that the commission is still pressing ahead with policies on taxes and alternative fuels, such as a consultation launched since the Covid-19 crisis began on introducing a mandate for alternative fuels for aviation.

"Post-crisis, we think that the European Commission will continue with its green deal, which will enforce the aviation industry to start introducing the sort of tech that's needed to reduce its emissions," Murphy says.

Rutherford is cautiously optimistic: "I think it's still early, and we expect additional bailouts, some in regions like Europe where environmental consciousness is high. So there's a decent chance that conditions start to get picked up."